Meet the Artist: Meagan Blessing
10/22/2018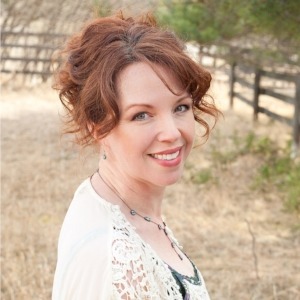 "We should remember in our dealings with animals that they are a sacred trust to us. They cannot speak for themselves." -Harriet Beecher Stowe
Meagan's inspiration comes from decades spent in the wilderness; where she grew up. Her parents were avid mountaineers, skiers, and outdoor adventurers that didn't change their lifestyle when Meagan came along. Growing up without a television and for a time without running water or electricity in a remote cabin, she spent her childhood camping in the snow, skiing, and exploring the outdoors. Every family vacation was some sort of epic adventure involving wild places and wildlife in various western states from Alaska to Colorado. Her dad had a 'no trails' rule that took the family hiking into the wilderness for a week or two at a time to cipher topographic maps and explore remote high country, trekking between difficult to reach mountain lakes. During these excursions, they almost never saw people, but encountered wildlife that was vibrant and diverse.
"To me, these wild creatures made up the societal structure of the wilderness I was inhabiting at the time. Always one to have an active imagination, the animals that crossed my path seemed to take on an individuality of their own. Depicting these personalities and the secret lives of wild animals as I imagine them to be is a concept I love to explore in my work."
Meagan's wilderness experience as a kid gave her a deep love for wild creatures and wild places that has lasted. She chooses to paint them in order to share their power, grace, and beauty with others who, perhaps don't have the opportunity to explore the wilderness in quite the same way. Gallery Wild is proud to represent an artist who's passion for art is also conservation driven and in line with our mission to impassion others to help protect wildlife and wild places for future generations.
"It is difficult for a person to be concerned about an issue they have no personal connection with. I endeavor to create a link between my subjects and those that view my work. Therein lies the magic of art; it can stir emotion in someone who has never had any personal interaction with a specific animal in its natural environment. This then garners an interest in the conservation and proper management of wild animals and their natural habitats."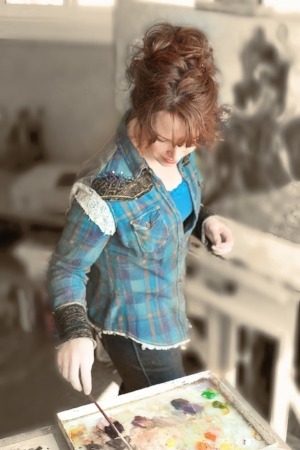 Meagan first began her involvement with the arts as a trained vocalist, pianist and professional musician. She began painting in 2002 with the encouragement of a friend who is a professional artist and recognized her aptitude for visual arts as well.
"To my surprise, I loved the whole process of painting. I started out in watercolors and within a year or so had shifted to oils because they are a more flexible medium and painting process. I still go to my watercolors for quick sketches or painting on the road as they are so easy to travel with."
Her painting career has evolved through self directed study, workshops and mentorships. She has had the privilege of learning from artists like Chad Poppleton, Robert Moore, Whitney M. Hall, and John DeMott, among others.
"I have also been blessed to mentor with dear friend and fellow artist Terry C. Hall for the past several years. Her consistent critiques and unwavering encouragement to continue to hone my own voice and style as it comes through on the canvas has been invaluable."
Meagan's wildlife subjects are brought to life by her first hand experiences and their settings are influenced by her favorite literary genres- nonfiction and fantasy. This pairing meets in her paintings in the form of a juxtaposition of these two components. An animal subject is rendered in a contemporary realist style and inhabits a fantastical environment where the elements are illustrative, often hinting at the story behind the image.
Meagan is very particular about the pigments she uses. She selects only the highest quality professional grade paints so the color remains vibrant, is lightfast for centuries and mixes well without greying and losing its identity. She uses only non toxic mediums, preferring Chelsea Classical Studio Lavender mediums for most applications. If a dryer is needed she uses Gamsol for the underlying washes and walnut alkyd as a medium when applying thicker paint.
Meagan's work has won numerous awards locally and internationally. She is well known and featured in western art magazines and has won the honor of creating public art installations and art for the Ellensburg Rodeo.
Awards:

2017 Poster Artist, 95th Annual Ellensburg Rodeo
2017 BoldBrush FASO Fav15, May & June
2016 Gallery First Choice, International Gallery Awards Mondial Art Academy International, Aimargues France
2016 Cover Artist, Official Ellensburg Rodeo Program
2016 People's Choice, Out West Art Show & Fine Art Connoisseur
2015 Public Art Installation, Downtown Billings Montana
2015 Ambassador for Montana, Mondial Art Academy International, Aimargues France
2015 Boldbrush FASO Fav15, May
2014 SIG Grant Award, Montana Arts Council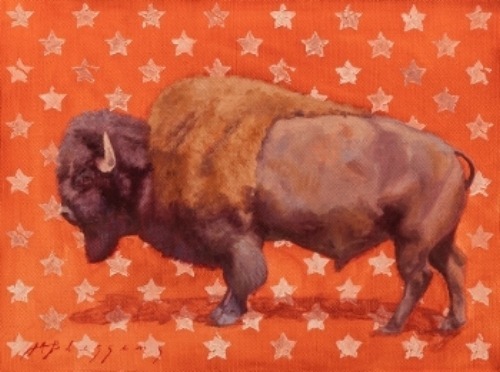 "All American" 9 x 12 Featured in Western Art Collector, November 2018