Jackson Hole Summer Events
8/3/2021
Summer Events in Jackson Hole
Visiting Jackson Hole this year? Gallery Wild is a must-see in downtown Jackson with events happening all summer long! Featuring a common theme of contemporary wildlife and wild places, the gallery houses paintings, sculpture and photography from both world renowned and upcoming artists. Inspired by the experiences in the adjacent Grand Teton and Yellowstone National Parks, the collection of artists is diverse and offers a little something for everyone.
What to see at Gallery WIld
Gallery Wild features a in-gallery-studio that serves as the primary studio for local artist Carrie Wild and is open to all Gallery Wild artists. The public is encouraged to come take advantage of the opportunity to watch artists at work. The gallery is frequently changing with new work arriving weekly as well as a jam-packed summer show schedule!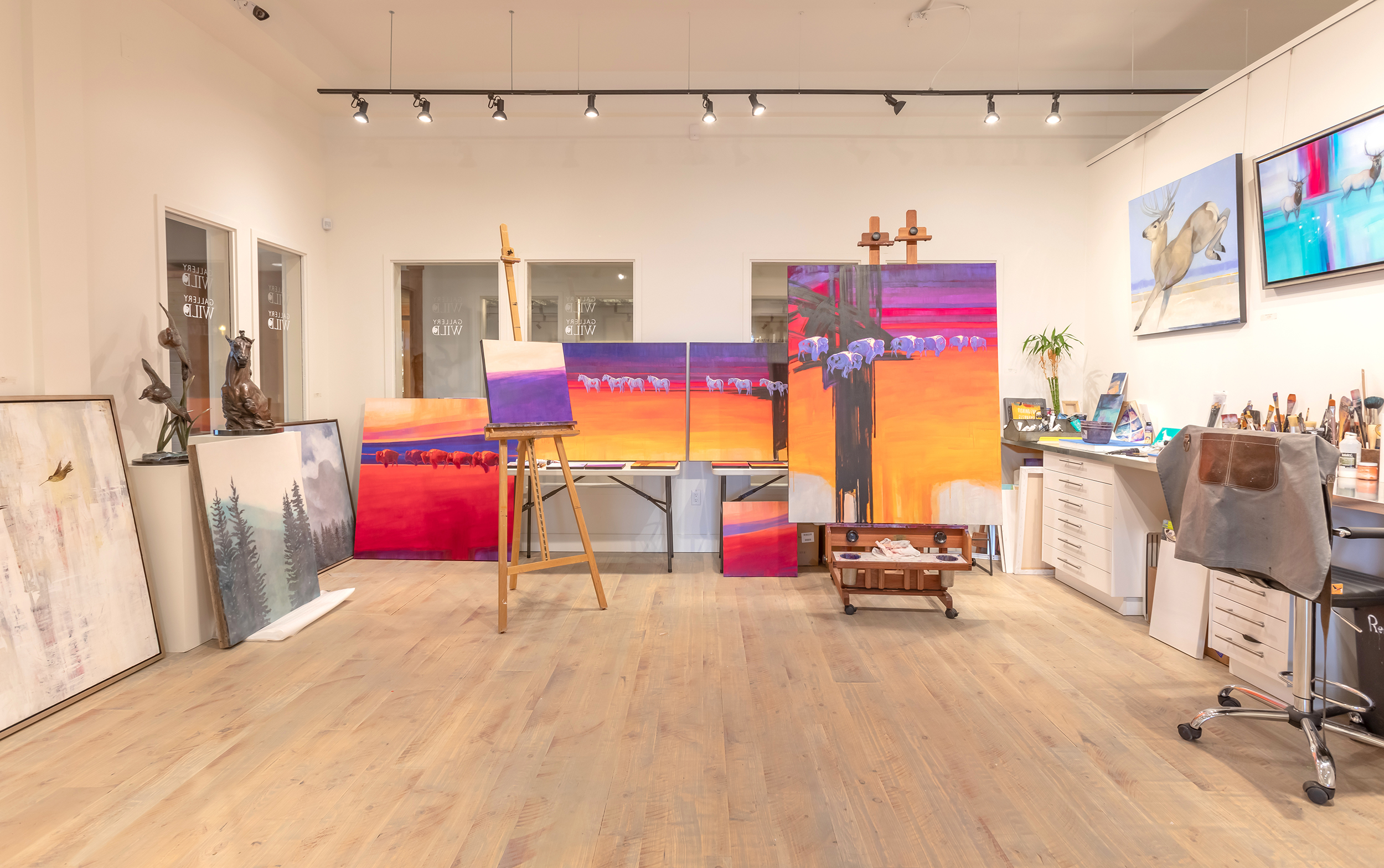 Event Schedule - summer 2021
While you are visiting Jackson Hole, take a look at the event schedule to see what will be showing at Gallery Wild! Visit our show page for more information.
June 3rd –13th – Jackson Hole Art Invitational – Five artists, one great show!
June 17th – 27th – Uncommon Light – Show with Patricia A. Griffin & Silas Thompson
July 2nd – July 11th – Lasting Impressions – Show with Jeremy Bradshaw & Jennifer Johnson
July 16th – July 26th - In The Light – Solo Show with Matt Flint
July 29th – August 8th – Materialize – Solo Show with Amber Blazina
August 5th – 16th – Daydreams & Night Skies – A Solo Show with Jenna Von Benedikt
August 19th – 29th – Chronicles From The West – A Solo Show with Carrie Penley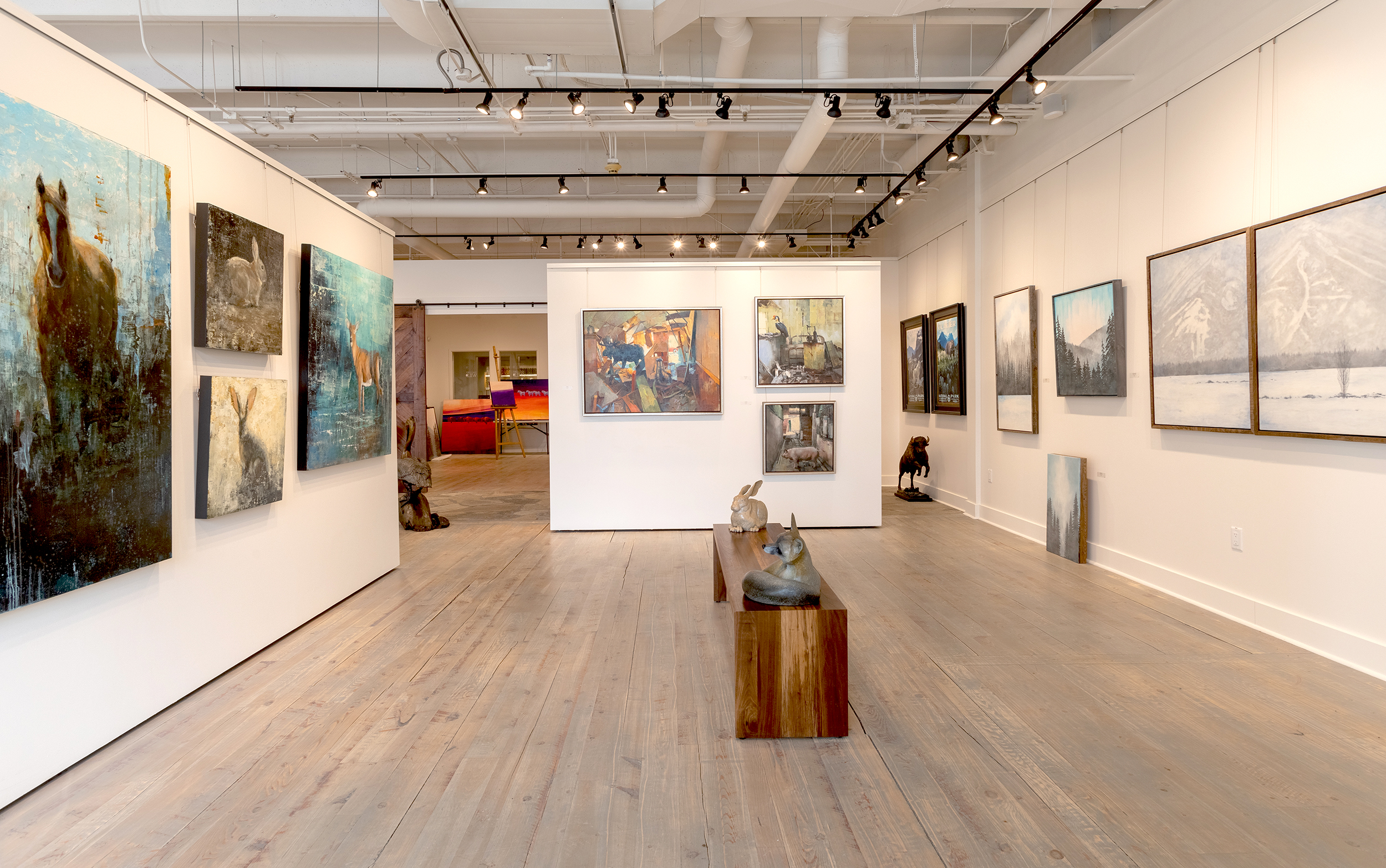 Daily painting demonstrations in the parklet outside the gallery – join our mailing list to receive the schedule of painters!
September 10th – Pigments of The Imagination – A Solo Show with Carrie Wild
September 10th – Palettes & Palates – Apps & Art!
September 15th – The Best of Bronze – Rip & Alison Caswell Solo Show
September 18th – Quick Draw – On town square, artists will create a piece in 90 minutes
September 19th – Sunday Brunch, A Celebration of Art! – Join us for Bloody Marys and mimosas