"It is an incalculable added pleasure to any one's sum of happiness if he or she grows to know,

even slightly and imperfectly, how to read and enjoy the wonder-book of nature." -T. Roosevelt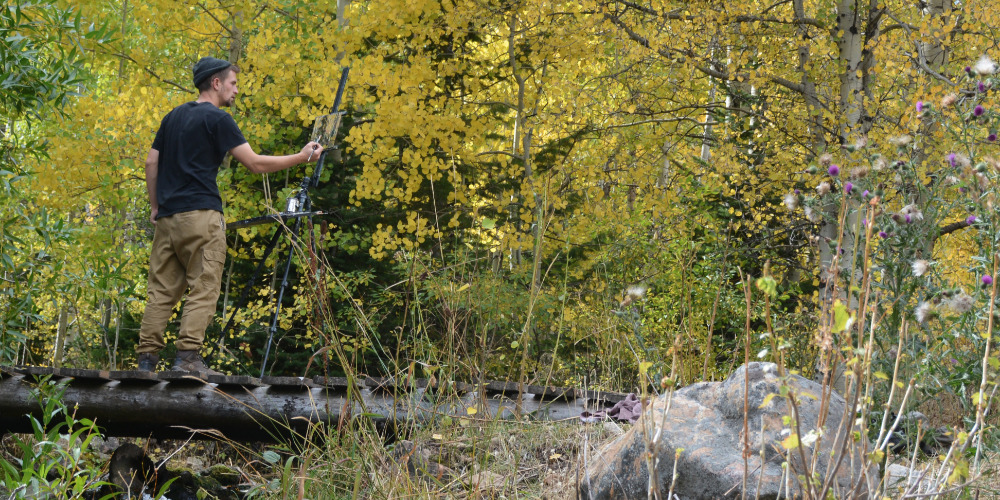 Silas grew up in the Sawtooth National Forest in Idaho where he and his father would go backpacking for weeks at a time. The power and the immensity of the northwest had no small effect on shaping his life to this day, which is evident in the landscapes he chooses to paint.



"The combination of the fierceness and purity of nature draws me to it."




The time spent wandering through aspen groves, alpine regions, and boulder fields is what piqued Silas's desire to paint wild spaces. When confined to the magnitude and complexity of the wonders of nature, inspiration is everywhere. Viewing the wilderness of the mountain west from the road side and National Parks is a powerful experience in itself, one that many are privileged to experience. But to be immersed in the wilderness away from humanity for extended periods of time, takes a level of skill, grit, passion and humble respect for the wilderness- that's the place Silas's paintings speak from.

"I hope that my works will evoke memories and respect of the nature that surrounds us,
but that in my endeavor to create illusions of solidity, time, and emotion it will
inspire those who view it to seek it out, venture into the wild, not let it pass them by."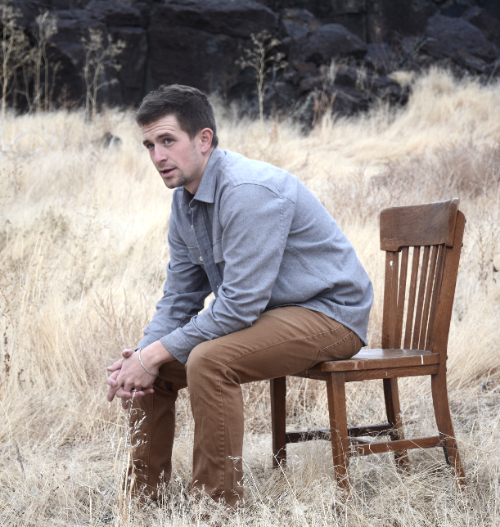 Silas recognizes each artist's unique style is partly theirs and partly every other artist who has been before them. Everyone benefits, from the people who teach them their trade and skill. Silas tries to allow his style to be defined by a focus on unique compositions often using exaggeration of major or minor relationships of subjects. He finds creativity in the freedom he has as the artist to rearrange elements of nature within the confines of truth, and surface variety through unconventional applications and tools.




"What I long to achieve in painting is a conversation. Not a lecture and not gibberish, but give and take. I want to bring the viewer only so far. Like a good mountain guide. I want to show them things that they have not seen and then let the viewer enjoy a conclusion. It is a fine line that exists between rendering and abstraction. I prefer to toe that line, losing edges yet maintaining integrity."
Silas has an Associate's Degree in art, however, his art career has been largely propelled through the conventional opportunity of apprenticeship with two professional artists who were incredibly giving and supportive in their education practices. Silas believes, while not uniquely of him, that persistence and determination are some of the most important aspects of his artistic process; more so than skill, education, or genius.


Silas often starts with a sketchbook or small studies to work through compositional options and variations. He tries to work equally in his studio and on location, but sometimes life doesn't allow and he finds himself in the studio more. Silas prefers to work at larger scales and seeks primarily large linked masses in his compositions.

"I will often begin with a very abstracted linked mass and then treat it somewhat like a block of clay where I begin carving and subtracting instead of line drawing or additive work. I like to save this work for the end where it will not be covered up."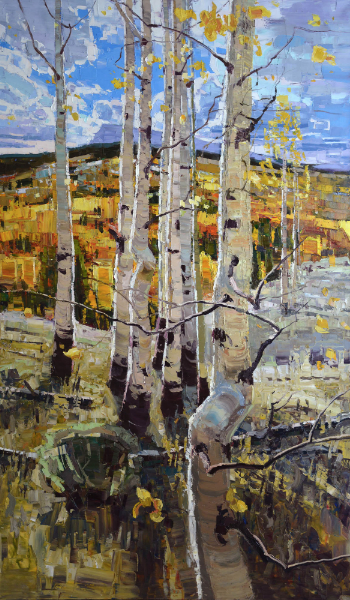 Forest Dwellers | Oil on Canvas 60x36"

Silas tries to let his work mirror the work that the eye does, intentionally directing the eye with areas of focus and areas of abstraction. He believes abstraction is oftentimes closer to truth of in person experience for the viewer. To finish a piece he will often distract himself with other paintings or other elements of life in order to return with fresh eyes. He has learned that fresh eyes on a painting in progress is one of the most important elements of his process. To get the great variety in texture in his work he will use brushes, knives, trowels, fingers, bare canvas or any utensils he can sneak out of the kitchen or garden to create variety on the canvas.

View works from Silas' current collection.